Yogurt consumption is linked with healthier diet " is one is one of the 10 evidence-based conclusions made by the YINI board about the health effects of yogurt… learn more below
Yogurt consumption is a marker of a healthier diet and lifestyle
Numerous studies suggest yogurt consumption is a signature of a healthy diet and lifestyle.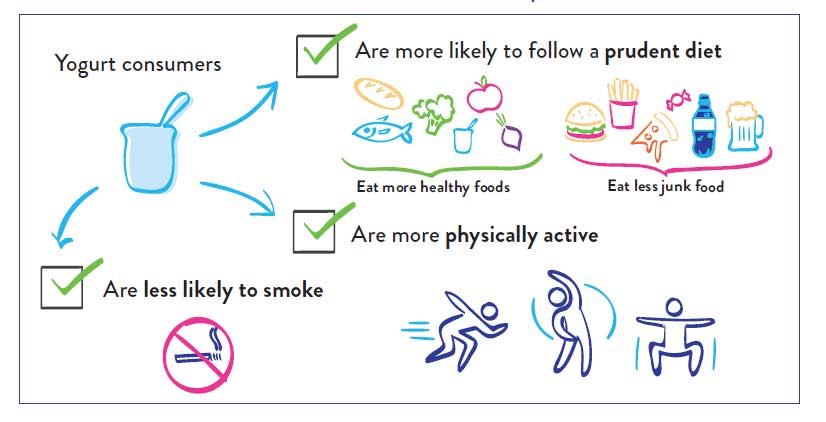 Compared with people who do not eat yogurt, those who do consume yogurt:
are generally healthier, leaner, more highly educated and of higher socio-economic status
show healthier non-nutritional behaviour than non-consumers: they are less likely to smoke,19,26,31-33 tend to drink less alcohol and are more likely to be physically active in their leisure time than non-consumers.
are more aware of the links between food and health, and are more likely to read food labels and less likely to go to fast food restaurants.
tend to have a better health-related quality of life and mental health.
Yogurt consumption is linked with a lower risk of a variety of chronic diseases.
"Yogurt consumers are characterised by healthier dietary habits than non-consumers and are also known to display healthier non-nutritional behaviours. This has led to the proposal that yogurt consumption may represent the signature of a healthy diet and lifestyle." – Dr Angelo Tremblay
References: