Eating yogurt for breakfast provides you with a high quality source of protein.
Protein, more satiating than other macronutrients, are essential in a quality breakfast.
Yogurt has a good protein density (~ 3.2%) and quality with 80% of casein and 20% of whey, two excellent sources of essential amino acids. Whey protein is particularly interesting for enhancing satiety: a study from Reyna N. showed that a whey-protein-enriched snack, like yogurt, may extend satiety and be effective in reducing food intake.
Yogurt is a fermented food and improves the digestibility of proteins: live bacteria pre-digested them by producing small forms of casein and releasing free amino acids into the yogurt.
Introducing yogurt or protein-rich yogurt in your breakfast may be a great way to have a nutritious meal that is easy to digest and avoids morning snacking cravings.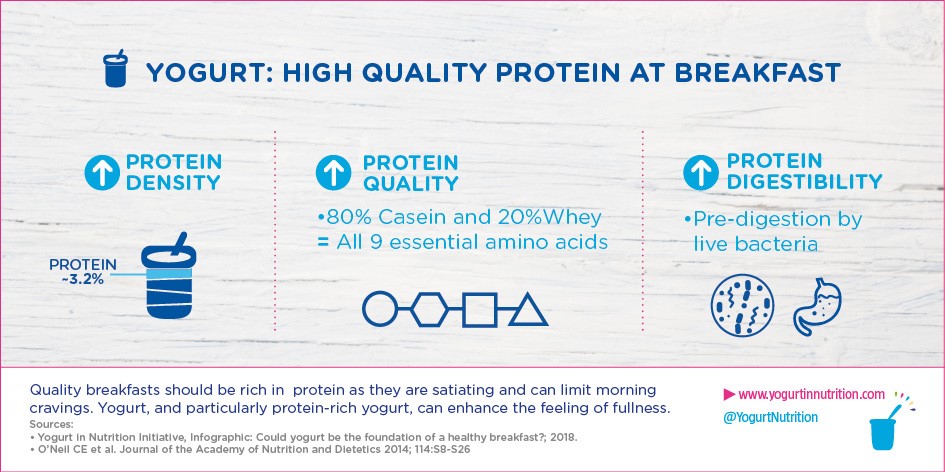 Sources: