"Yogurt and other dairy products are recommended for bone health in dietary guidelines around the world" is one is one of the 10 evidence-based conclusions made by the YINI board about the health effects of yogurt… learn more below.
Yogurt (as part of the dairy product group) is recommended in many dietary guidelines because of its nutrient content essential for bone health.
Yogurt is rich in nutrients essential for bone health
Yogurt is rich in protein and several micronutrients important for bone health, most notably calcium.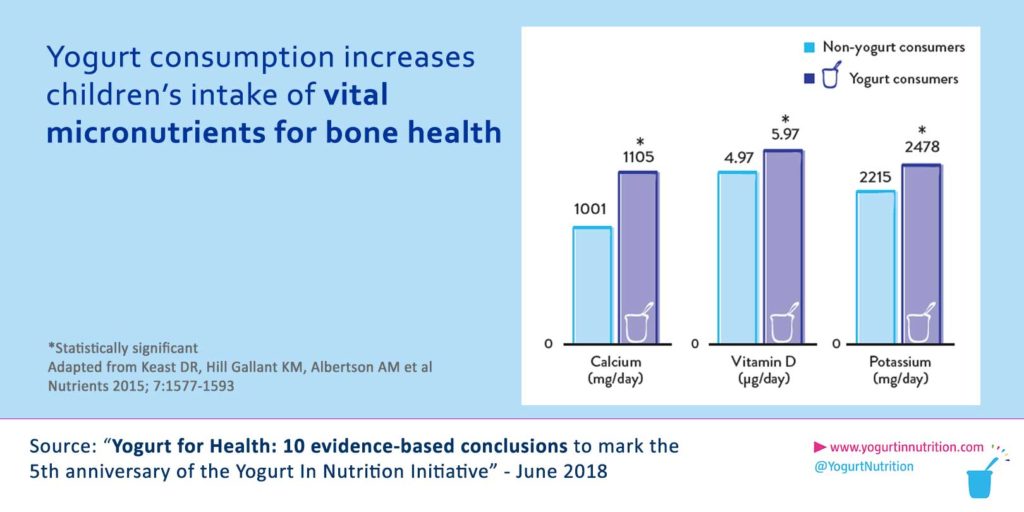 Yogurts containing live bacteria and those with added prebiotics may benefit bone health by modifying the gut microbiota and increasing calcium absorption.
References: