"Yogurt and other dairy products are recommended for bone health in dietary guidelines around the world" is one of the 10 evidence-based conclusions made by the YINI board about the health effects of yogurt… learn more below.
Yogurt is recommended as part of a healthy diet
Many international advisory boards recommend the consumption of dairy products in amounts equivalent to 400–500 mL milk per day.
Several countries include yogurt (as part of dairy products) in their dietary guidelines.
These include, among others, the USA, Canada, Japan, the UK, Australia, Switzerland, Sweden, and Portugal.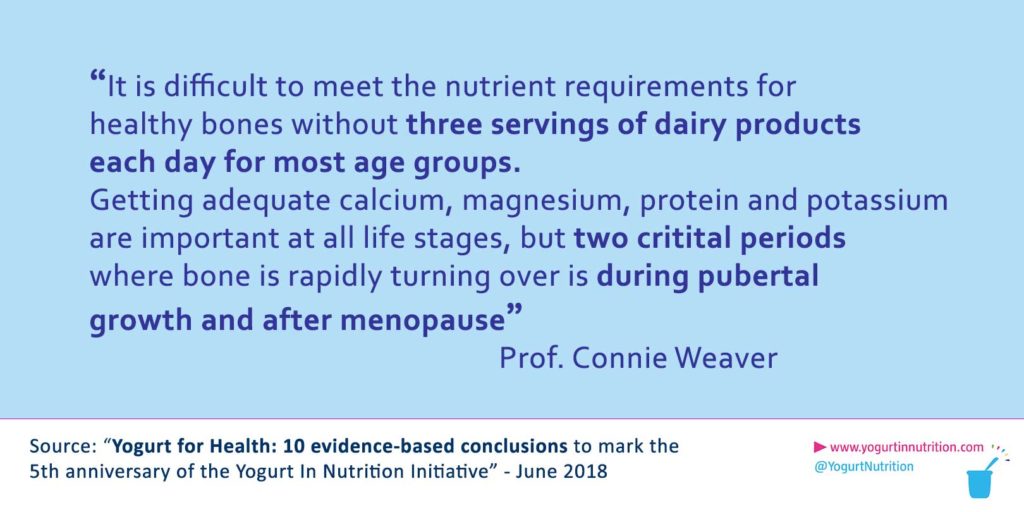 References: