"Yogurt and other dairy products are recommended for bone health in dietary guidelines around the world" is one is one of the 10 evidence-based conclusions made by the YINI board about the health effects of yogurt… learn more below.
Yogurt is linked to healthy growth of bones during childhood and adolescence
In a study in China, adding one serving of yogurt to the usual diet of preschool children for 5 days each week over 9 months promoted growth (height and weight gain) and significantly increased bone mineral density compared with those seen in children not receiving yogurt supplementation.
Fermented dairy products, such as yogurt, are linked to improved bone health, particularly bone mineral density, in children and teenagers.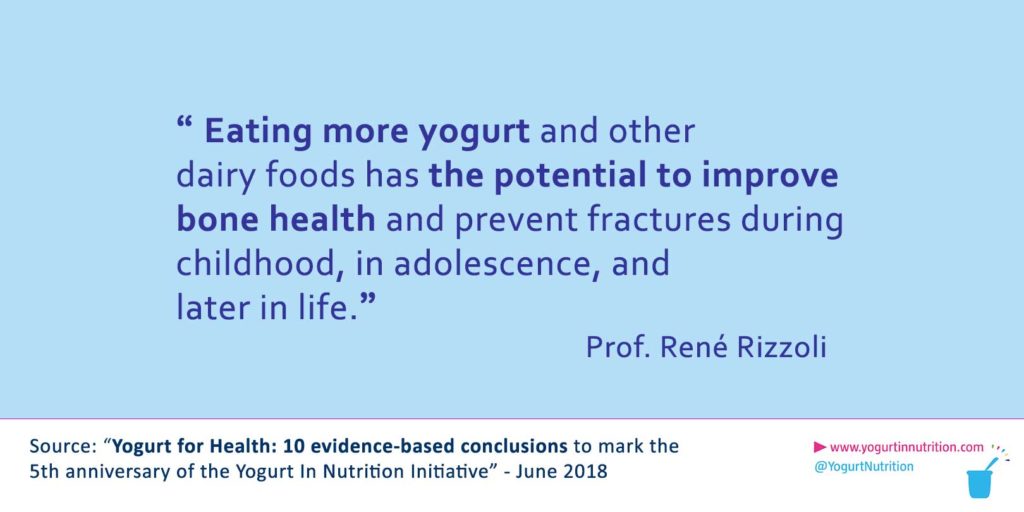 References: