How do you educate your patients to compose a heathy plate for a diabetic diet?
A healthy plate for people with diabetes includes three elements. First we need protein, which can be either meat, poultry, dairy like cheese and yogurt, fish or soy. Then the diabetic plate should include carbohydrate such as whole grains, fruit, starchy vegetables, breads and cereals. And finally, we want to have healthy fats like olive oil, vegetable oil, margarine, avocado or nuts. Yogurt fits on the healthy plate counting as a source of carbohydrate and a good source of protein if using Greek yogurt.
What are the benefits of yogurt in the prevention of diabetes?
In my opinion the main prevention of diabetes benefit with yogurt is weight management. Recent studies have shown those who consume yogurt as part of a healthy diet were associated with less weight gain over time. This is an important prevention factor for developing type 2 diabetes. Specifically, study participants who consumed three or more servings of yogurt per week had smaller waist circumference gain compared to those who consumed one serving yogurt per week.
How regularly do you recommend your patients to have yogurt?
I recommend my patients with diabetes to have Greek yogurt daily. This is great for osteoporosis prevention and for the combination of nutrients to help stabilize blood glucose levels. Yogurt is a food with extra benefits. While it is mostly known as a good source of calcium and potential vitamin D, Greek yogurt contains carbohydrate and protein which makes it a great food to have at meal time or as a snack.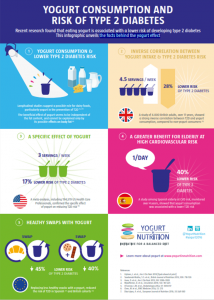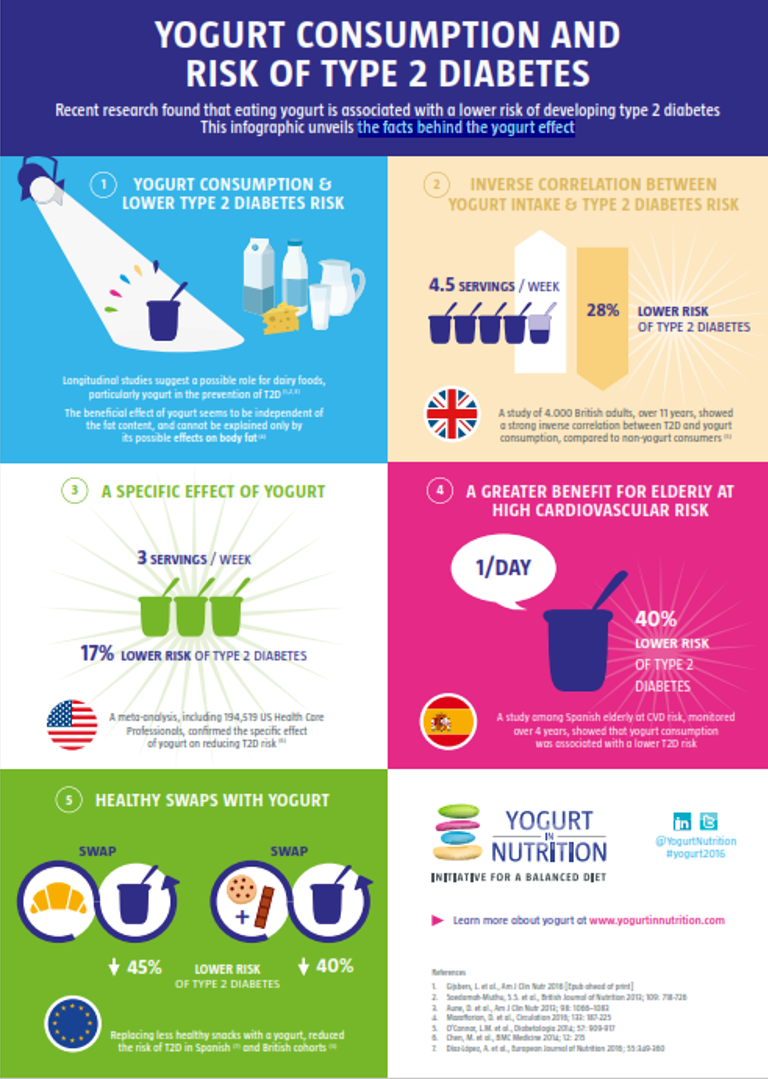 ---
Toby's biography and links
Toby Smithson is a Diabetes Lifestyle Expert and the founder of DiabetesEveryDay.com, an online guidance and support resource for people with diabetes. Smithson is a registered and licensed Dietitian, certified diabetes educator, and national spokesperson for the Academy of Nutrition and Dietetics. She holds a Masters of Science in Nutrition and Wellness from Benedictine University.
Her passion is sharing strategies and tools for self-managing diabetes, mixing professional expertise with personal experience from successfully managing her own diabetes for more than 48 years. Smithson is the co-author of Diabetes Meal Planning and Nutrition for Dummies (John Wiley and Sons 2013).
Connect with Toby