The next YINI summit will be organized during Nutrition 2018, in Boston USA, on June 10th 2018.
The central theme of this scientific event is "Yogurt, more than the sum of its parts" and will gather experts on the role of the yogurt dairy matrix, with the following program:
Review of yogurt effects on health: what's the role of the whole matrix versus single nutrients ? (by D. Mozaffarian,  Gerald J. and Dorothy R. Friedman School of Nutrition Science and Policy at Tufts University, USA)
The role of live bacteria in the health potential of yogurt (by R. Hutkins,  Food Science and Technology Department at University of Nebraska-Lincoln, USA)
Lactic fermentation and bioactive peptides (by A. Marette, University of Laval, Canada)
Low-fat dairy vs full-fat dairy: why it is key to consider the whole matrix (by A. Astrup, Departement of Nutrition, Exercise and Sports at the University of Copenhaguen, Denmark)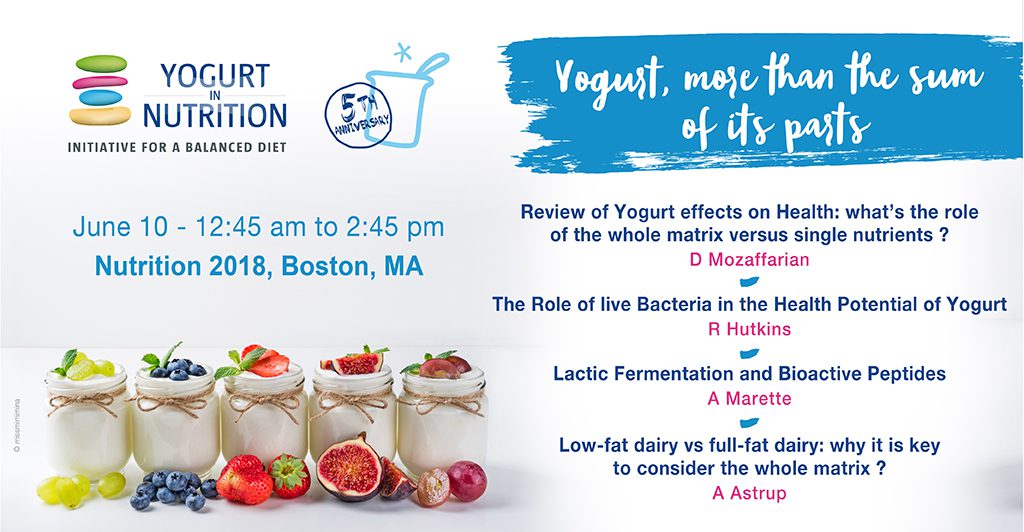 Stay tuned ! More informations about the conferences will be published during the coming weeks.