Breakfast is the one of the most important meals of the day. Eating a healthy and nutritious breakfast will help you get off to a good start for the day by providing you with the energy and nutrients you need to avoid cravings and snacks before lunch.
What about a tasty breakfast bowl?
Taking time to make a healthy and tasty breakfast bowl could be a good way to start the day with a tasty, nutritious and nourishing meal.
In this breakfast bowl, you may use:
plain yogurt, as a nutrient-dense matrix, providing proteins, calcium, phosphorus and probiotics in which you can add
some fruits (rich in fiber, antioxidants and vitamins),
wholegrain cereals for carbs and fiber and
nuts for unsaturated fats.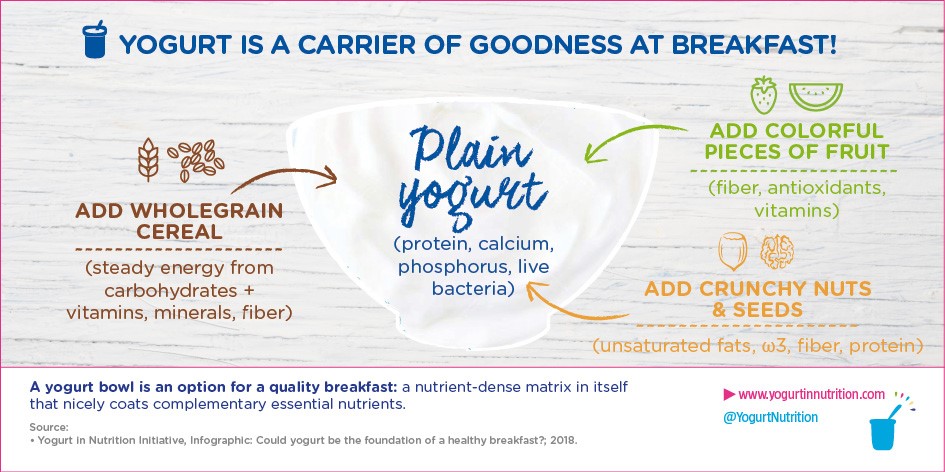 You can vary tastes and textures mixing different ingredients according to your daily inspiration!
A breakfast with a plain yogurt, wholegrain cereals and fruits is rich in protein and carbs, ideal for long-lasting satiety and a steady release of energy until lunch avoiding cravings and favoring weight management.