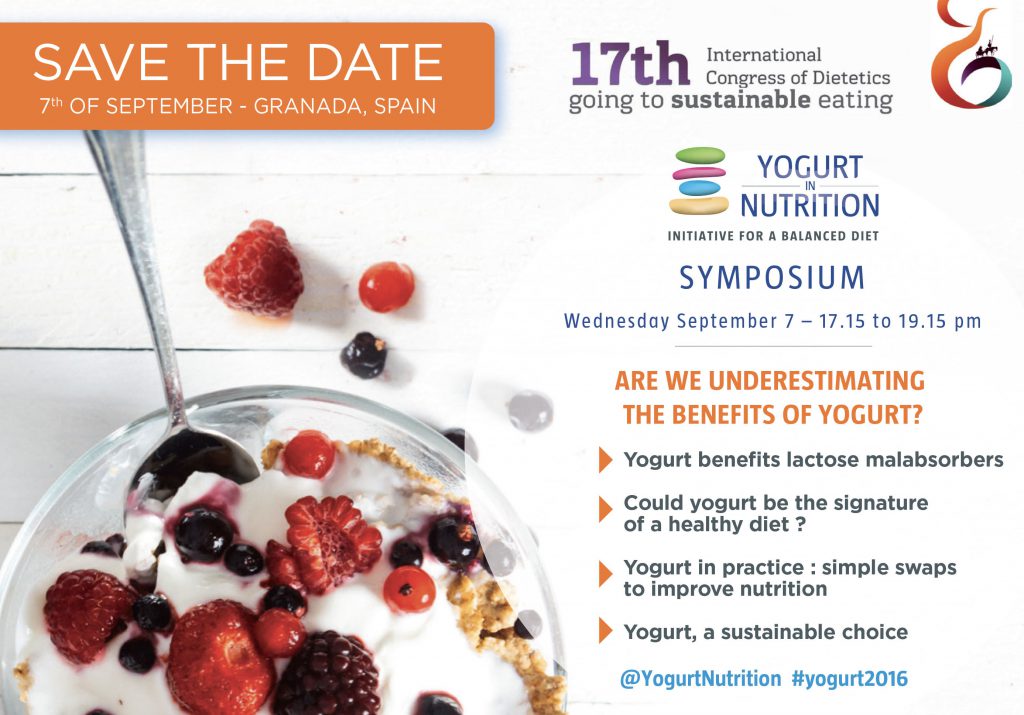 Are we underestimating the benefits of yogurt?
Although milk and yogurt are similar in their nutrient composition, yogurt possesses unique properties that may provide additional health benefits. These include its nutrient density, high digestibility, and bioavailability of nutrients and lactic acid bacteria, which may affect gut microbiota, and its food matrix. These unique characteristics of yogurt are blended together in harmony in such a way that it offers a benefit above and beyond the value of the inherent calcium, protein, live bacteria, whey, and so on. The whole is certainly greater than the sum of its parts: yogurt is a sustainable and healthy choice in a daily diet !
Our program at a glance
Prof Lorenzo Morelli (Italy) will present a historical overview of the studies, demonstrating lactose digestion and tolerance from yogurt, in lactose-intolerant people and remind us how yogurt can benefit lactose malabsorbers. Our second speaker, Prof Luis Moreno (Spain) will explain how recent studies reveal that yogurt consumption may be the signature of a healthy diet & lifestyle. The third session will be more interactive and moderated by Azmina Govindji, RD (UK).  She will illustrate how simple yogurt swaps can improve nutrition and help saving calories and getting more nutrients. Finally, after defining what sustainability means by considering 4 complementary dimensions (environmental, economic, social and health), Prof Adam Drewnowski (USA) will discuss how yogurt can be considered as a sustainable choice.
YINI Symposium in practice
The venue will be the Palace of Congresses of Granada. To view the place, click here.