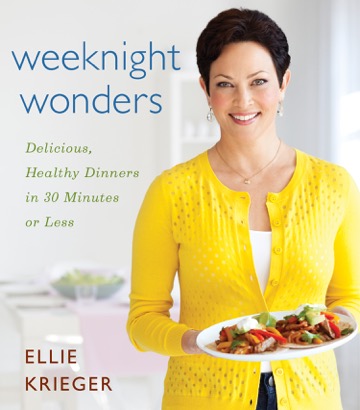 If you love the flavors of Indian cooking but are intimidated by the all the spices and techniques used, this recipe is the perfect solution, a quick and easy way to introduce glorious Indian tastes at home. Here chicken breast is treated to a quick yogurt marinade that is seasoned with an aromatic, stunningly colorful mix of tandoori spices, most of which you most likely already have in your cupboard. The acidity of the yogurt, along with some lemon juice, acts as a tenderizer and allows the seasoning to penetrate the meat more easily. The yogurt marinade forms a light coating that clings to the chicken as you place it on the grill—don't scrape it off—and when it cooks a delicious char forms and the moist, flavorful layer melds with the chicken. Serve this with Indian-Style Cucumber Salad and warmed flatbread, such as naan or pocket-less pita.
Ingredients
Cooking spray
1 large lemon
4 skinless boneless chicken breasts (about 6 ounces each)
1⁄4 teaspoon salt
2 medium cloves garlic
One 2-inch piece fresh ginger
1⁄2 cup plain low-fat yogurt
1 teaspoon ground coriander
1 teaspoon ground cumin
1⁄4 teaspoon ground turmeric
1⁄4 teaspoon ground cloves
1⁄8 teaspoon cayenne pepper
Preparation
If using a grill, spray it with cooking spray and preheat it over medium-high heat. Otherwise, wait to preheat a grill pan. Halve the lemon. Cut one half into wedges and set aside for serving.
Place the chicken breasts between sheets of plastic wrap and pound out to an even thickness of about 1⁄2 inch. Place the chicken in a medium baking dish (about 8 inches square). Make 4 shallow cuts into each piece of chicken, then sprinkle both sides with the salt and the juice from the remaining half of the lemon.
Mince the garlic, peel and finely grate the ginger, and place both into a small bowl. Add the yogurt and the rest of the spices and stir to combine. Pour over the chicken and turn to coat. Marinate for 10 minutes.
If using a grill pan, spray it with cooking spray and preheat it over medium-high heat. Cook the chicken until cooked through and grill marks are formed, about 5 minutes per side. Serve with the lemon wedges.
4 Servings
Nutritional value
Serving size 1 chicken breast
Calories 220; Total Fat 5g (Sat Fat 1.5g, Mono Fat 1.4g, Poly Fat 0.7g); Protein 38g; Carb 4g; Fiber 0g; Cholesterol 110mg; Sodium 370mg
Excellent source of Niacin, Pantothenic Acid, Phosphorus, Potassium, Protein, Selenium, Vitamin B6
Good source of Magnesium, Riboflavin, Vitamin C
The spice turmeric doesn't just have a stunning yellow color—it also has some astounding health benefits. Its active component, curcumin, has powerful anti-inflammatory and antioxidant properties and may help prevent diseases like cancer, heart disease, Alzheimer's, and arthritis.
Excerpted from Weeknight Wonders, © 2013 by Ellie Krieger.