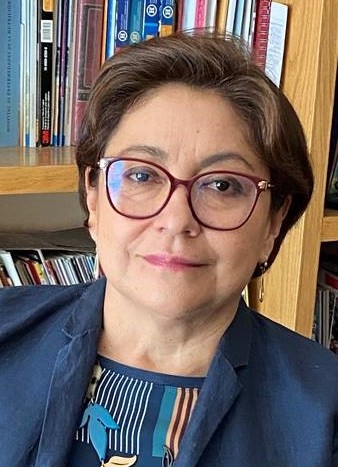 Nimbe TORRES Y TORRES, Mexico
Instituto Nacional de Ciencias Médicas y Nutrición Salvador Zubirán – Ciudad de México, CMX
Dr. Torres has worked for 40 years in the area of nutrition. She developed the area of nutrigenomics in Mexico and the intestinal microbiota: These areas have been important to know the mechanisms of action of ethnic foods of the region and to be able to know their effect on health. She has also studied how the intestinal microbiota is modified in diseases related to nutrition.
She has worked for 40 years at the National Institute of Medical Sciences and Nutrition, Mexico.
She is a member of the National Academy of Medicine, the Mexican Society of Biochemistry, the American Society of Nutritional Sciences, the American Society of Biochemistry and Molecular Biology, and the Mexican Academy of Sciences.
Dr. Nimbe Torres has received several awards for her work and professional career. Among them are: Glaxo Smith Kline Award, Lux-Grupo Óptico-Funsalud Award in Diabetes, Award to the best research work granted by the Coordination of the National Institutes of Health 2003, 2006, 2008,2012, National Award in Food Science and Technology 2007,2017, Pan-American Bimbo Award 2008, Award to the best innovative work by the Institute of Science and Technology D.F.
Why is it important for her to belong to the YIN Board?
In recent years, the Danone Institute in Mexico has gained great relevance not only in Mexico but also in Latin America through its different actions :
1. Meetings "Nutrition Forum "with national and international experts in different aspects of nutrition.
2. Updating health professionals with current and relevant topics.
3. Transfer of recent research on concepts of practical utility (Culinary nutrition).
4. Partial support to research projects through postgraduate scholarships.