Our next symposium "Eating to protect our health and our planet" will be held during the 22nd IUNS  International Congress of Nutrition, in Tokyo, Japan, in December 2022. Let's focus on the third talk, by Jess Haines (Canada).
Jess Haines (Canada)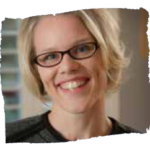 Jess Haines, PhD, MHSc, RD is an Associate Professor of Applied Nutrition at the University of Guelph in Canada. Along with an interdisciplinary team of colleagues at the University of Guelph, she is currently testing interventions designed to promote sustainable healthy eating among families. She is also the co-Director of the Guelph Family Health Study, a longitudinal family-based cohort.
For her work, Dr. Haines received the 2020 Danone International Prize for Alimentation and was named as a member of the Royal Society of Canada College of New Scholars, Artists, and Scientists, which is "Canada's top academic honour for outstanding achievement in the arts, social sciences and sciences."
Family-based interventions to promote sustainable healthy diets
ldentifying effective strategies to promote environmentally sustainable and healthy diets is a critical component of creating sustainable food systems. The objective of this presentation is to describe the development, implementation and evaluation of family based interventions designed to promote sustainable healthy diets.
Formative assessment with both parents and children were conducted to identify feasible and contextually-relevant intervention strategies to increase intake of plant -based proteins and reduce household food waste. These results informed the development and testing of family-based interventions focused on the promotion of sustainable healthy eating.
Findings from feasible studies among families with children aged 9-12 years suggest our intervention strategies are well accepted by families and may increase intake of plant-based protein and reduce level of household food waste. Key learnings and next steps regarding approaches to promote sustainable healthy diets will be discussed.