Our next symposium "Eating to protect our health and our planet" will be held during the 22nd IUNS  International Congress of Nutrition, in Tokyo, Japan, in December 2022. Let's focus on the first talk, by Janet Ranganathan (USA).
Janet Ranganathan – USA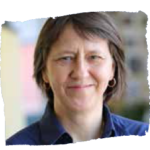 Janet Ranganathan is the Managing Director and Executive Vice President for Strategy, Learning and Results at the World Resources Institute (WRI), a global research organization that addresses urgent sustainability challenges. She leads the development and execution of WRI's five-year strategy and oversees WRI's Research Integrity, Managing for Results, and Data Lab teams.
Janet Ranganathan has written on a broad range of sustainability-related topics. She is a co-author of WRI's flagship report, creating a Sustainable Food Future. She co-founded the Greenhouse Protocol which has become the global greenhouse gas accounting and reporting standard for businesses.
Creating a Sustainable Food Future
Global human population is projected to increase to around 10 billion by 2050. As incomes rise, people increasingly consume more resource intensive foods. At the same time, we need to cut greenhouse gas (GHG) emissions and stop conversion of natural ecosystems. Sustainably feeding a population of 10 billion requires closing three gaps:
A 56 percent food gap between crop calories produced in 2010 and those needed in 2050 under "business as usual" growth.
A 593-million-hectare land gap (an area nearly twice the size of India) between global agricultural land area in 2010 and expected agricultural expansion by 2050.
An 11-gigaton GHG mitigation gap between expected agricultural emissions in 2050 and the level needed to hold global warming below 2o°C (3.6°F).
The presentation will outline a five-course menu to address these three gaps: (1) reduce growth in demand (2) increase food production without expanding agricultural land (3) protect and restore natural ecosystems (4) increase fish supply (5) reduce GHG emissions from agricultural production. It draws on WRI's Creating a Sustainable Food Future report and real-world examples of how the five-course menu is being put into practice.