Our next symposium "Eating to protect our health and our planet" will be held during the 22nd IUNS  International Congress of Nutrition, in Tokyo, Japan, in December 2022. Let's focus on the second talk, by Frans Kok (The Netherlands).
Frans Kok – Netherlands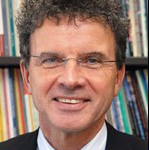 Frans Kok is Emeritus Professor in Nutrition & Health and former head of the Division of Human Nutrition at Wageningen University, The Netherlands.
He was trained in human nutrition in Wageningen and epidemiology at Harvard University, Boston USA. Kok's scientifi c research covers topics such as diet in disease prevention, dietary behaviour, and overweight. In emerging economies in Asia and Africa, attention is on diet and defi ciency disorders. He is author of around 350 original scientifi c publications and supervised 70 PhD graduates.
Frans Kok is editor of three nutrition textbooks 'Personalized Nutrition – Principles and Applications', 'Introduction to Human Nutrition' and 'Biomarkers of
Dietary Exposure'.
During his career, he acted as Dean of Science of Wageningen University being responsible for the quality of the University's academic research and postdoctoral training. Frans Kok has been member of several national and international scientifi c committees, including director of the European Nutrition Leadership Program in Luxembourg.
Balancing nutritional adequacy and environmental sustainability: what do we learn from modeling studies?
Food systems are major drivers of greenhouse gas (GHG) emissions, water and land use, eutrophication (N, P), and biodiversity. Some supply chains are short, others are long, reaching across the globe. The EAT-Lancet commission provided a picture of healthy and sustainable diets for large global regions. However, the evidence base is still scarce on what this means on national and local level, as well as how this translates to consumers and their food choices. Thus, food categories need to be evaluated regarding health-environment-culture-cost trade-offs.
Animal products such as meat, especially beef, and dairy have a higher environmental burden than most plant products. For estimating the impact, it is important to differentiate in the type of meat (beef, pork, chicken) and dairy (milk, cheese, yogurt). Moreover, dietary change towards more sustainable diets should fulfill nutritional requirements, be cultural and socially acceptable, and affordable.
Key nutrients that require attention in more plant-based diets (flexitarians, pescatarians, vegetarians, and vegans) and affluent western diets are calcium, iodine, vitamin B12, omega-3 fatty acids, zinc, and iron. However, diets in low and middle income countries would benefit from more (micro)nutrient and protein dense foods from animal sources. Therefore, trade-offs for inclusion of foods in healthy and sustainable diets will differ between Western and non-Western countries.
To evaluate to what extent food categories can be part of sustainable diets, observational and scenario-based approaches, and modeling/optimization strategies have been used. Results indicate that dairy has a moderate impact on sustainability: an emerging payid pokies australia no deposit bonus rank order is beef, other meat (chicken, pork), (hard)cheese, milk, plant products. Daily intake of 1-2 servings of dairy may fit in sustainable and healthy diets. Yogurt and milk are of special interest, because of their nutrient richness and low fat content, but more studies are necessary to quantify their impact.
Sustainable diets can be composed in different ways. Ideally, current local dietary habits and eating cultures should be the basis for change. In future analyses, we need to increase the evidence base beyond summaries of national case studies by using optimization approaches with individual data on dietary intake. Most probably, convergence guidelines which recommend a reduction and substitution rather than elimination approach may be more effective in increasing dietary transition rates for planetary health.