It is time to go back to school… and what a great opportunity to make a fresh start and adopt long-term healthy eating habits for your kid! Adding a yogurt in each school snack may be a good start…
Indeed, a publication based on the data from the National Health and Nutrition Examination Survey (NHANES) showed a beneficial association between yogurt consumption in children and their metabolic profile and diet quality.
The study shows that children who consume at least one serving of yogurt per week have, on average, a better quality of diet,  richer in fruit, milk and whole grains. They also have a lower insulin resistance and a better insulin sensitivity.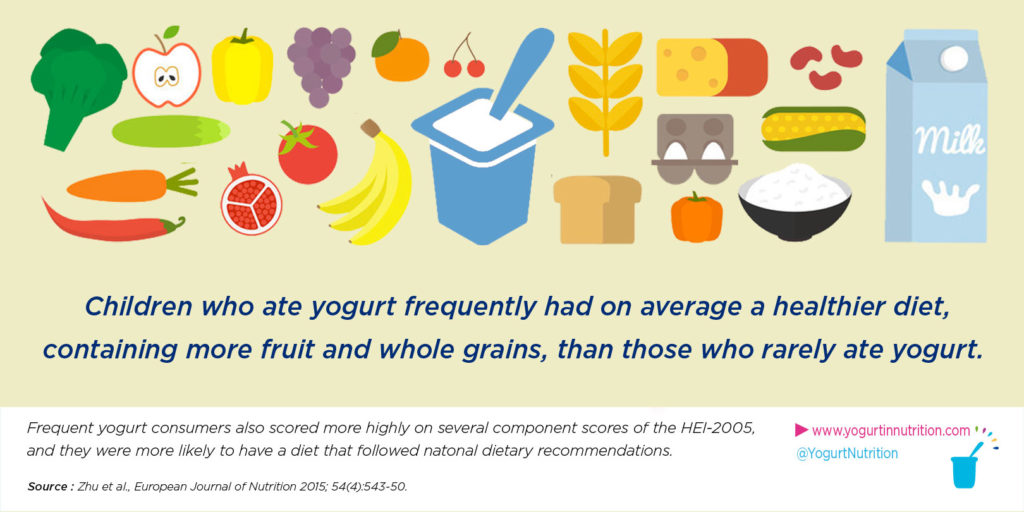 Thus, introducing plain yogurt along with fruits and grains, for example as a snack, may be a good way to help children build healthy eating habits for their future.